Worship and kiss my sexy bare feet

Hey slaves...

If you are browsing this page, it means that you become weak at the sight of the feet of a gorgeous Goddess and that you want to be enslaved by her feet. It would be as sexy and sweet as you can imagine. Only these feet make your underpants wet with the desire to masturbate while staring at my awesome bare feet. There you are, my weakest creature that can lie under my bare feet for hours without complaining. LOL... All you need to do is smell my feet and feel the warm heaven. Imagine my feet on your face right now. I know that it is what you desire.

Can you imagine? I would use you as a foot rest after a long day of shopping. I have worn many different kinds of shoes, sandals and other footwear so my feet are tired and need to relax. My feet need to be covered with kisses of desire and to be licked between my sexy, playful and colorful toes.

Do you now have a warm feeling in your chest and notice that it is difficult to breathe? I know that it is and you have nothing to hide. I have done this to many other weak males, torturing them with my worn socks and other hosiery. You will become one of my foot slave soldiers guarding my feet and making sure that they are soft. I use a special foot cream on my feet so that they have a beautiful aroma and can brainwash you even further. I also love to make you grovel by smelling my sweaty feet and the worn socks that you buy from me. Beg me to adopt either my socks bill or my foot cream bill and become a slave to my feet.


My feet are waiting to be worshipped. Kneel down and get to it!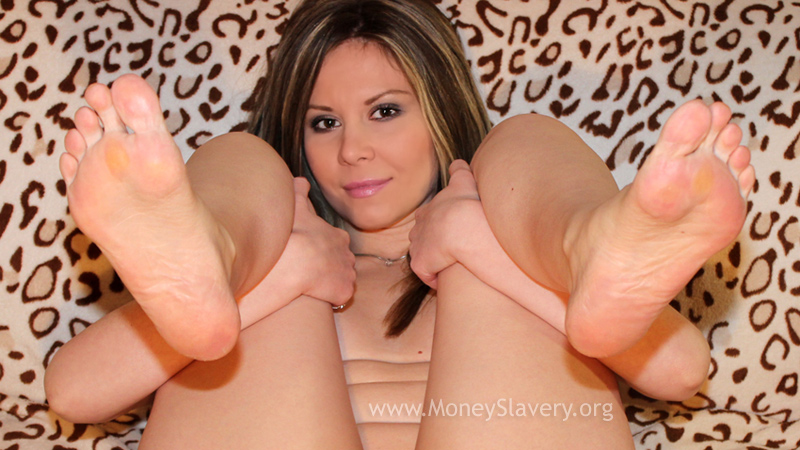 I cut this photo as you could worship my pussy below. LOL
I HAVE A GOOD COLLECTION OF FOOT PICTURES AND LOVE TO TAKE NEW ONES. I PROMISE THAT YOU WILL NEVER BE BORED WITH ME AS YOUR FOOT GODDESS, SO PAY YOUR INTRODUCTORY TRIBUTE AND GET STARTED. TICKLE MY SOLES WITH YOUR TONGUE!