Goddess Lemur's small penis humiliation college.

If you clicked the button to enter this section of My website, chances are that you have the physical deformity "small micropenis". All of your life this problem has prevented you from having a healthy sexual relationship with Women. Many of you have been married and have watched your Hot Wife cheat on you because you can't get the job done in the bedroom. Many of you in dating scene cannot get past the first or second date because once any Women see the pathetic display of manhood in between you legs, She runs for the door laughing. You feel hurt and confused, with no solution in sight. I want offer you a unique learning and growth opportunity to get you back on track to learn all the skills necessary to impress an ALPHA FEMALE GODDESS.

I, Dean Goddess Karina Lemur am proud to announce the opening of "Small Penis Humiliation College" and want to invite you to become part of my first class of students. These studies will be conducted in a group discussion format, with Myself and several of My Alpha Goddess Girlfriends as group discussion leaders. We will set up public sub files for each student so that your class work can be reviewed and graded to accessed.

But many other boys still lack the discipline to keep their naughty hands off their manhoods, and keep their juices locked inside their swelling balls. They know it is wrong, but are simply too weak to resist temptation. Especially when they are always sneaking a look at my website, and I am teasing them with daily personal photos and messages.


First month's discussion topics

1. Acknowledging that each student has a birth defect "scrimp dick, pindick": each student is required to drop his pants in front of the Female Staff to confirm this. Below, you can see some useless subs with their tiny penises.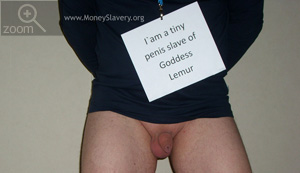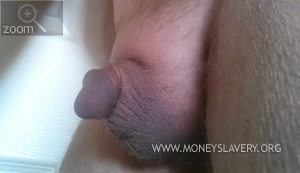 (even when you click enlarge the photos, you can barely see their pindicks. LOL)



2. Acknowledgment by each student that they failed to satisfy Women in almost every sexual situation: I urge each student to admit that they have failed in the relationships, marriages, and even one night stands they have had with Women. After 1 on 1 discussions Me and several of my Alpha Female assistants, each student is forced to admit that these failures are not the fault of the Women involved, but rather caused by the student's inability to get the job done in the bedroom. I convince each student that the problem is that they have a very tiny penis, and if they continue trying to date as they have in the past, that the same pattern of sexual failure will reoccur. After much coaxing and soul searching, I convince each student that they need to consider another type of relationship with a Women that will work despite their physical deformity.

3. Introducing and discussions about the concept of Female Led Relationships: I introduce the concept of the Female Led Relationship, one where the small penis man is not expected to provide sexual services to the Women. Why would on attractive Women even consider a small penis male as a partner? Maybe She sees the pindick male as likable, good looking, a good provider, or perhaps She senses that he will be someone She can slowly turn into Her Personal slave. Why would the pindick pursue such an Alpha Goddess? In many cases he sees Her as a Female Goddess he just can't resist. I stress to the students that this Goddess might tell him that they will never have sexual intercourse, but that She will make his life sexually exiting in other ways. In any case, by this point pindick is so in love that he agrees anyway to try it. I get the class to agree that having a Beautiful Girlfriend of Wife who loves him for what he is sure beats their attempts being a man in normal relationship.

4. Defining the roles of the man and Woman in a FLR : The basic role of the Women in a FLR is that She controls everything. I point out to the class that She controls the money that the man earns and how it is spent. She decides how She will have sex and with whom. She controls Her boyfriend/husband sex drive with the use of chastity training, when and if he gets to have sexual release. She has total controls his ability to masturbate. The man is at Her beck and call. The further explanation of His roles in detail are discussed in the 2nd months discussion studies.


End of the first months Discussions
One week break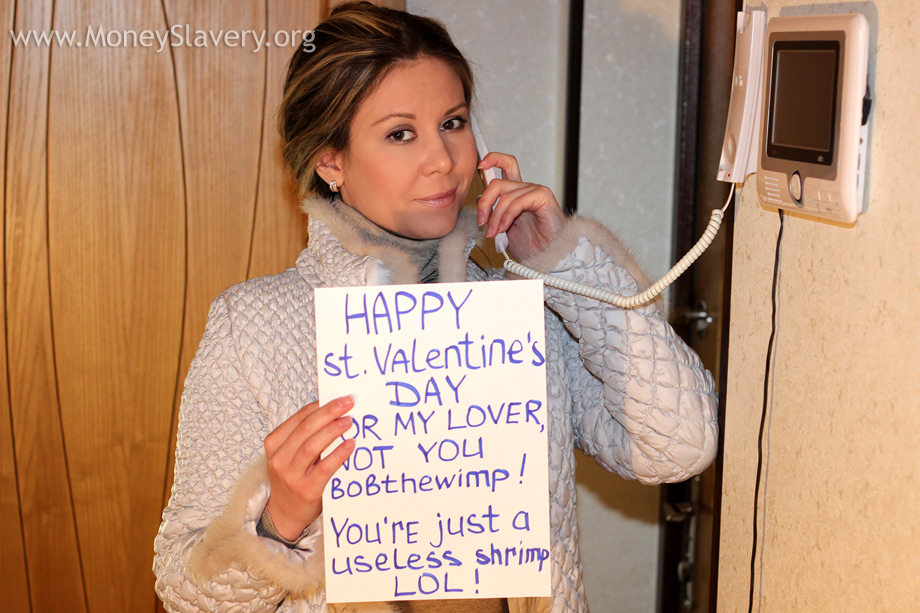 Tuition for the second months training is a two part fee.


1. Each student is required to pay a $100 dating fee: This money is to pay for a romantic evening out for Goddess Karina and Her Alpha Girlfriends and their lovers and the results of these dates will be openly discussed in class.

2. Each student is required to pay a $50 Chastisement Fee: This fee is for Goddess Karina and Her Female Assistants to monitor the progress of each student in the 30 day locked on chastity training which will be fitted on each student the first day of class.



It's time I paid dating/chastisement fee, my Goddess.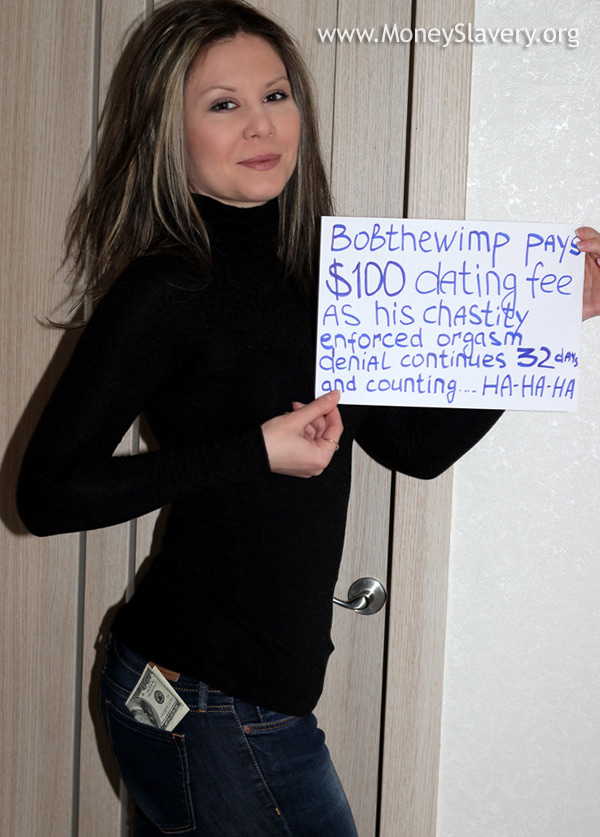 3. In addition, each student will need to purchase a CB6000s chastity device: google this and there are several online places who ship.

You and I both know that none of you will ever be "real men". This program is designed to teach the skills necessary to attract an Alpha Female for long term happiness. Begin your education now by clicking the button below to pay your college entrance fee. You will never regret this decision as I will "rock" your world.

I, Goddess Karina, am going to take over the lead instructor role. By putting each small penis minion in locked on chastity for the entire 30 days of learning, I find that each student is more focused on the subject matter. Topics to be discussed include:

Goddess Body Worship: I love making men lust after My Lovely Body and beg for the privilege to worship It with their mouths. It is amazing how much sexual pleasure I can get from a chastised miniman without allowing them any pleasure in return. What is really fun is the sex starved look on their face when I remind them that only "real men" get to have sex with Me and their role is to bring Me pleasure and amusement.

Teasing, denial, and orgasm edgeplay: Each student is required to submit to one t&d session per week. In these sessions the student is tied spread eagle to a bed, his chastity is removed, and I along with several of my Girlfriends proceed put each student through 2 to 3 hours of sexual torture fun. The best part is bringing each of these losers right to the point orgasm over and over again, listen to them moan, beg and cry, and returning them into chastity unsatisfied. This prepares each of them for what a D/s marriage will be like (blue balls a'la mode). What is truly hysterical is how tiny their erect penises are!!! HAHAHAHA!!!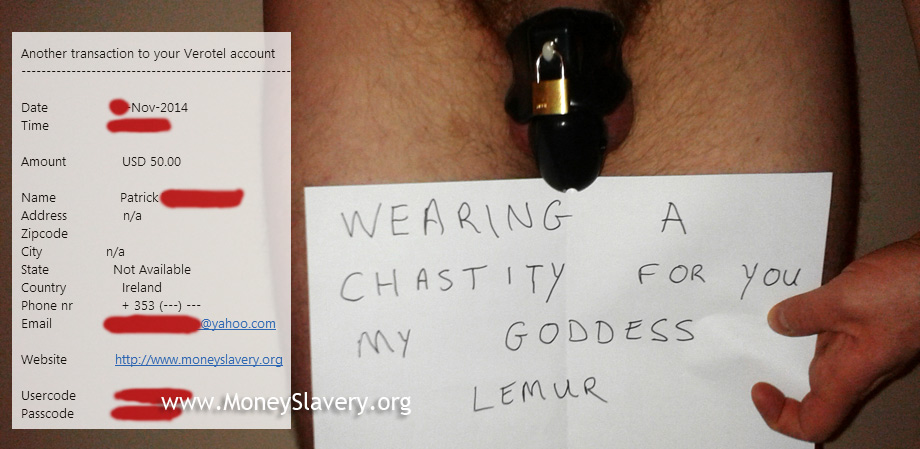 Cuckolding of shrimp dick loser boyfriends and husbands: I believe that these deformed males must be taught from the the very beginning that they will never be allowed to have sexual intercourse with their Dominant Female partners. During this part of the training I will discuss my date during the break which they paid for with a "real man". I will define what their roles and duties will be going forward in cuckolding themselves. Examples are:

a. Helping Me find suitable male sex partners.
b. Keeping an appointment book for my dates.
c. Confirming date and time with the real man on the phone, and begging him to have great sex with Me.
d. Paying for the date, or better yet, making him get on his knees and beg to pay for the date.
e. Doing a list of chores I will assign for him to complete while I am out getting what I want and need, a man sized cock and great sex.
f. When I return from the date, the shrimp dick will listen as I describe how great my date's cock felt as he fucked me, and will clean up my Pussy and Ass of lovemaking residue. I love laughing at him as he humiliates himself.

Domestic Servitude: I love to train submissive men to do My bidding. Since microdick losers are of no use as lovers in a D/s relationship, they need to be trained to serve in other ways. It is not enough that they work outside the home to allow me a life of leisure. In the home they need to learn additional roles of servitude. These roles include such things as: housekeeper, personal servant, butler, maid, laundress, cook, and outdoor property maintenance serf. It is fun to invite Girlfriends over for drinks and have Them be served by my submissive wearing only a French maid outfit and his chastity device. As a reward for his service, I sometimes allow peewee to display his skill as a laundress by "prewashing" my panties by licking and sucking on them, much to the amusement of all present. Each student must understand that it is an honor to be allowed to make a total fool of himself in front of Me and my Female friends.