Foot fetish slaves. Kneel and worship my pretty feet.
Let's face it, every foot-fetish slave fantasises constantly about getting down on the floor and kissing the feet of a superior sexy Goddess, Prima Donna, or any other woman that makes him feel weak. He dreams of licking her shoes, sucking her high heels, licking between her toes, being trampled beneath her feet. There is nothing that he would not do for such a girl.

But it is so frustrating for such a slave. He sees a sexy, pretty lady in the street, admires her feet, and wants so much to talk with her, and beg to become her personal foot slave. But he can't do that, for fear of shocking her and because he is rather ashamed of his submissive and fetishistic personality, and hides it away in public.




FEET CRUSH FOOD (pics and vids)
SEXY SOLES TO GAZE AT AND WORSHIP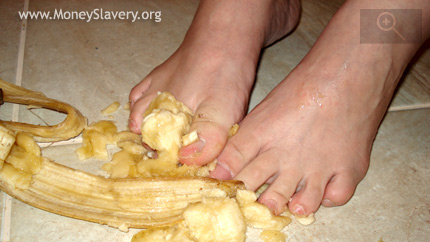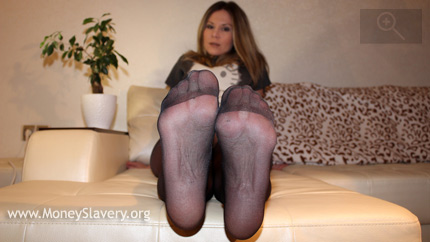 I prepare yummy meals for my foot slaves. Enjoy photos of my gorgeous feet crushing food. I run an exclusive restaurant: you'd love to lick them clean, and happily pay my bill. LOL
Get on your knees and admire my pretty soles. Get right under them. Worship them, beg to sniff and lick them, like a doting foot pet, joyful that your Goddess has come home.



He sees a girl outside a bar crushing out a cigarette beneath her high heeled shoe, and gets an instant hard-on. The way she grinds her sole down and twists her foot. How badly he wants to be that cigarette, being crushed beneath that lady's shoe! His head is swimming with images of Femdom and foot domination, and all he can do is wait until he is back home and wank to the memory. And maybe a few pictures he's found online. Poor foot-slave!

I am an experienced Prima Diva and Foot Goddess, and enjoy having foot slaves and foot servants worship me. I know my power as a strong, independent and beautiful woman, and it feels very natural to control submissive males in this way. I understand and enjoy your fetishes. With me, you get the full package. I make the effort to get to know my slaves, and they get to know me. They tell me that this makes the experience of submitting to me all the more powerful, because it is real.




SAVOR MY TOENAILS LIKE CHERRIES
SOCK SLAVERY!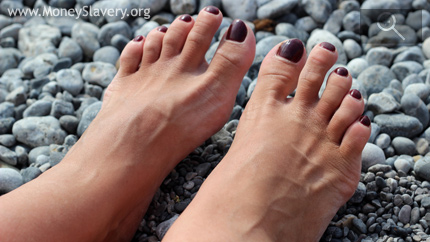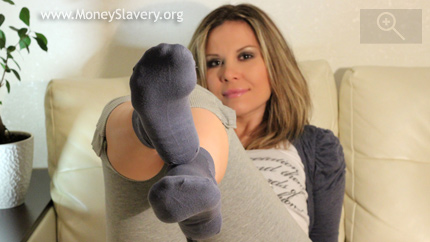 Do you want to suck my toes and lick my perfect painted toenails? I know you want to, so click the link to see larger photos of my pedicured toes, and suck them spotless. You ARE a sucker. Aren't you?
Imagine burying your face in my dirty sweaty socks, the symphony of scent, the sweet sense of submission to a superior girl you feel. Adore these photos, and dream of one day, just maybe, having a pair of my pungent worn socks to worship.



I have a huge library of gorgeous foot pictures to delight and enslave most submissive foot fetishists. Bare feet, cotton socks, nylon socks or pantyhose, dirty feet, food crush, feet in sexy high heels or sandals. My toe nails are always well varnished, and my beautiful arches firm and shapely. I enjoy making custom photo sets for my slaves. These shots can be personalised, with a message to you incorporated into the photo. Imagine seeing your name written out on a big sheet of paper, being stamped on and trampled beneath your foot Queen's feet. It's where you belong, after all!

Or I might send you tasks that must be performed to my satisfaction before I allow you to cum. I can be a bossy bitch at times. This can really turn me on, knowing that I have power over your sexuality, and can make you work for me, proving your respect and obedience, hoping for a reward. I like this feeling so much, and doing it usually makes my pussy moist! I will leave you in no doubt as to your place beneath me, and when I do grant you permission to cum, the explosion may blast a hole in your ceiling. Household insurance NOT included. LOL




FEET IN NYLON SOCKS
MY FORGEOUS BARE FEET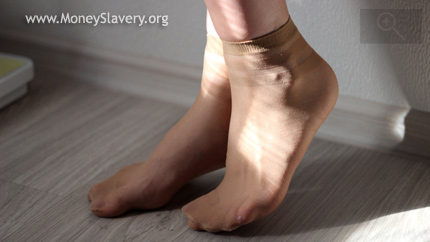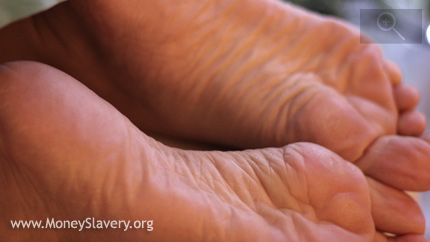 I have sold many pair of my well worn hosiery to worshipers like you. Beg for the chance to see my pretty feet in nylon socks. Imagine the musky feminine fragrance and the salty taste. You'll plead to pay for the privilege of owning them.
The sight of a hot femdom's bare feet always makes you weak. On the beach, in the park, you long to get so close to them, to lay your face on them, under them. Ah, there you could gladly stay, saluting her feet with a huge hard on!



Here is a small selection of my foot pictures to admire. I have many more, and am always adding to my library. And I enjoy shooting custom sets for appreciative paying slaves. Once you have become my online slave, I will tease and control you with a regular supply of images to keep you hard, keen and on your knees.

And you will be able to ask me to take personal 'Custom Photo Sets' to play on your weaknesses and deepen your servitude. These will be personal between you and me, and will include my personalized messages and instructions to you. I do so enjoy creating these sets, both because I am a naturally creative woman and enjoy flaunting my beauty, and because I love how they make my slaves worship me all the more! Of course you have to pay me for the custom photos as my time is precious. You will have to work even harder for me and I will make you ever harder, thinking about me all the time, steadily fulfilling your destiny to become the personal pet of the Goddess of your dreams!



COCK TORTURE WITH FEET
FOOT WORSHIP IN PANTYHOSE (NYLONS)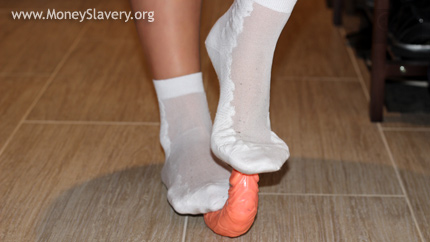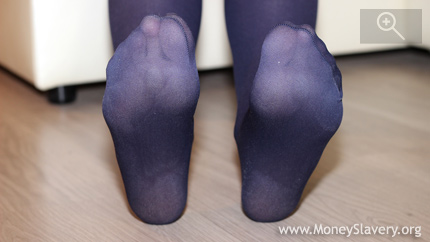 Does the thought of a sexy, superior female torturing your cock and balls with her feet turn you on? CBT is a strong fantasy for many slaves. I enjoy making custom sets, based on your fetish, to make you sweat and cum by the bucketload. Apply respectfully, and let me know how I can torment you!
Your Lady Boss is tired after a long day, and her hot sweaty feet are tired too. So get down on all fours and slip off my stinky pantyhose with your teeth. You can sniff and suck on them, boy, while I use you as a foot rest.



So apply to make me your Mistress today, and beg me to treat you as you deserve to be treated. Carpe Diem, seize the day, for life is too short (like your sexual potency LOL) to procrastinate and delay. So get down on your knees with your head on the floor, and let me know how you would like to serve me. It won't be long before you feel the pressure of my foot on your neck, and your new life begins.

What are you waiting for, slave?


HOVER OVER THE WALLET BELOW AND CLICK ON IT.
PLACE YOUR CASH ON THE FLOOR - I WILL TRAMPLE ALL OVER IT!