My Sweet Panty Slavery
This is where you can see me wearing a selection of my panties, and begin your journey of worship. Where will it end? It's hard to believe, but I have sold around 330 different styles of panties to helpless males like you who worship me, my pussy and ass in panties. So if you have a strong panty fetish (as well as ass in panties fetish too), and want to worship a strong sexy Goddess in panties, welcome to my trap.

I will make you kneel down to worship my panties as I know you're weak at the sight of a hot, sexy Goddess in panties. You dream of crawling beneath my feet and staring up at my sexy panties as I stand above you. I have made many personal videos in panties which I think you'll want to worship so badly.

Do you think it's easy to get a pair of my panties?! Do you think you just pay to get them? NO WAY!!! You have to beg and earn your right to get them. I have plenty of buyers, too many for me to respond to, so I can be very choosy. You submissive males are always trying to crawl under my shapely ass, and this gives me power. I control you through your itching desire to get my knickers. You can wear them under your pants at work. LOL

I have no sympathy however much you want them. It's not my problem. I know and I don't care. I am your Goddess, the girl with the ass power, and you have to prove it and pamper me to earn your treat, or just fuck off! I will not cry if you leave, as I have an army of proven slaves who are better than you and know their place. Prove to me that you can serve me better than them and I will let you buy a pair. And you will thank me for the privilege.

You can see just 10 panties below.
Tributers can see all 330 styles I have sold to other slaves.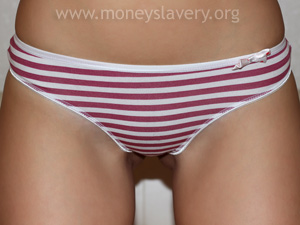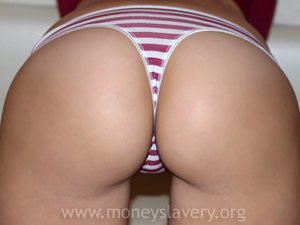 Item #0437 - $55
Other striped and girly pair of thongs - perfect to kneeling while worshipping - E-mail me to order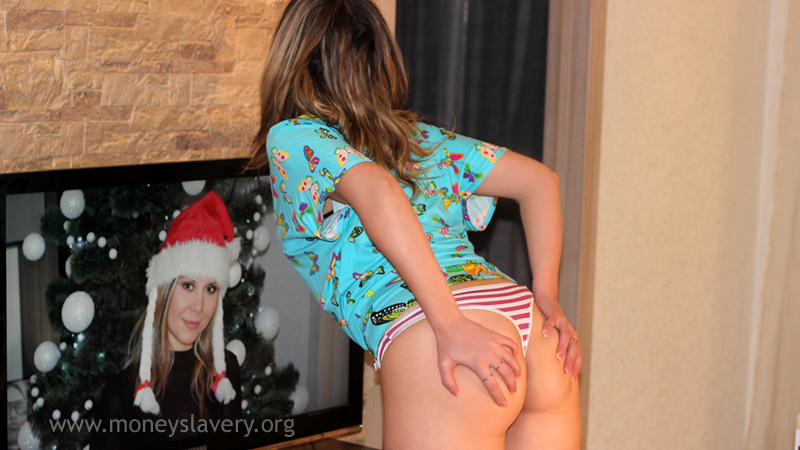 ---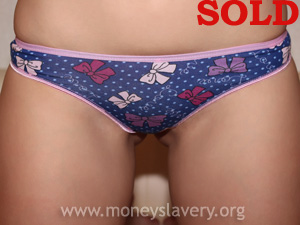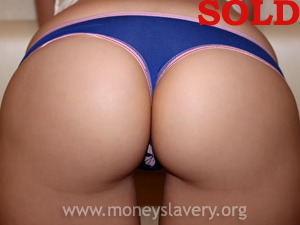 Item #0447 - $55
Hot thongs with a dark crotch area to worship my pussy juices - E-mail me to order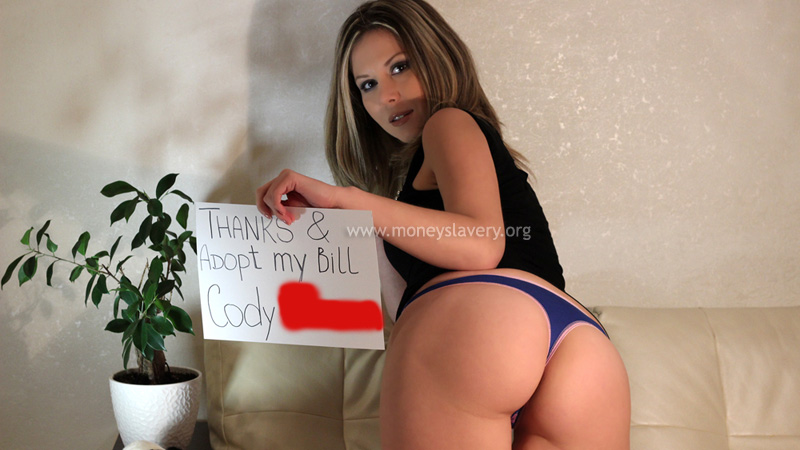 ---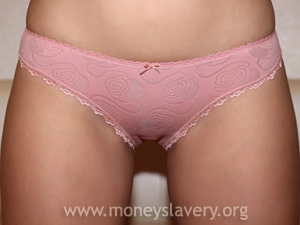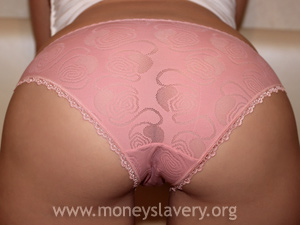 Item #0446 - $55
Easy to get drenched pink full backs - E-mail me to order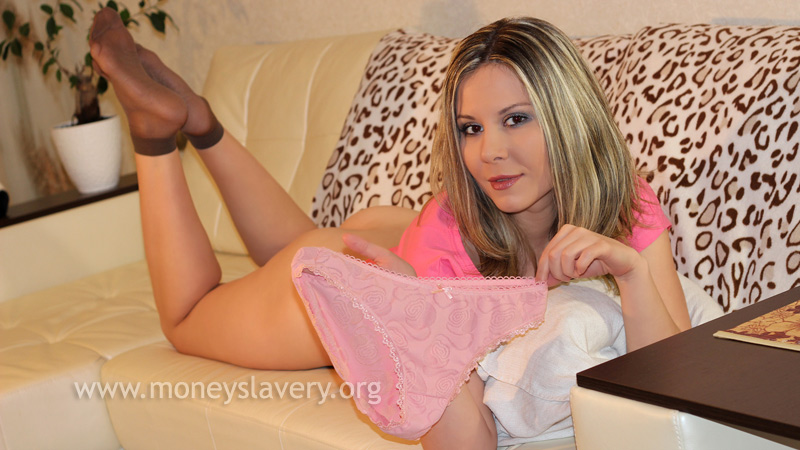 ---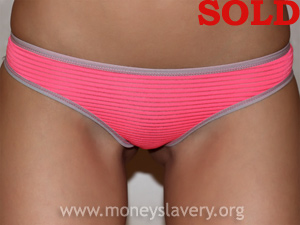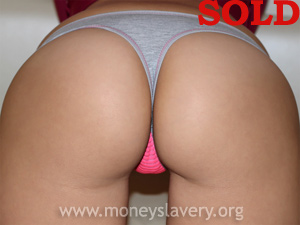 Item #0435 - $55
Hot panties - hot video in them! - E-mail me to order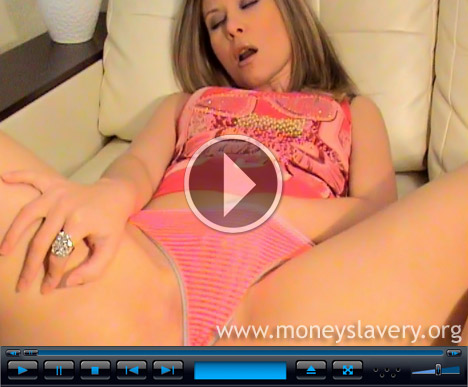 ---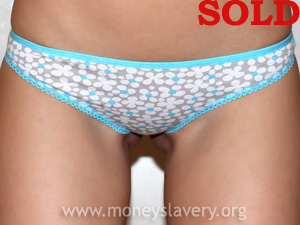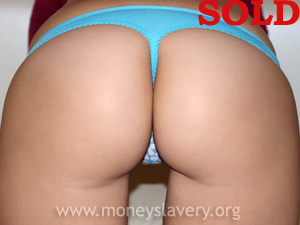 Item #0438 - $55
Sleeping in sexy light blue thongs - E-mail me to order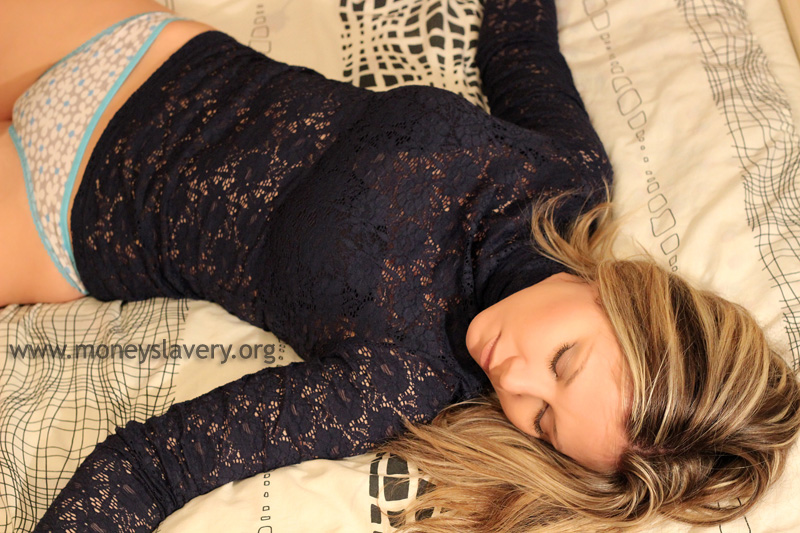 ---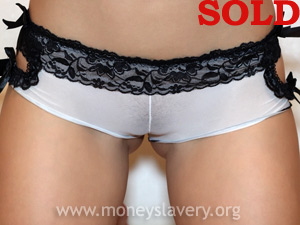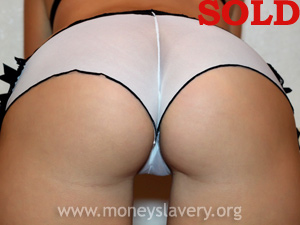 Item #0432 - $55
Very sheer and transparent panties to kiss - E-mail me to order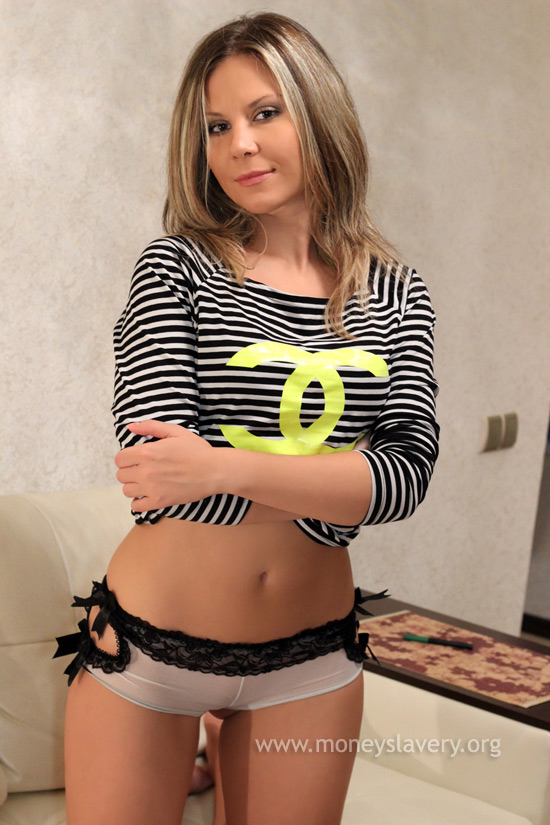 ---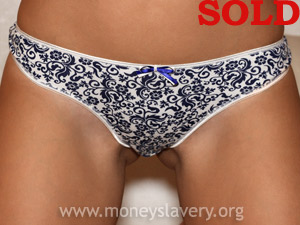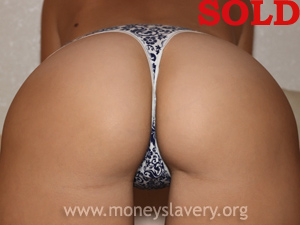 Item #0425 - $55
I took some panties on vacation you slaves paid for! - E-mail me to order



---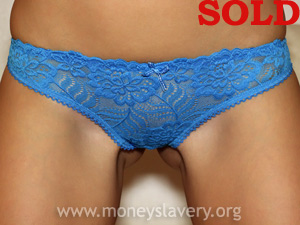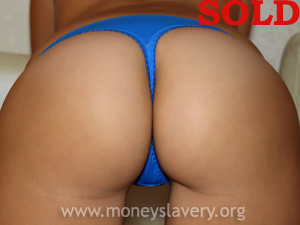 Item #0428 - $55
Any panty is lickable to adore my taste on your tongue! - E-mail me to order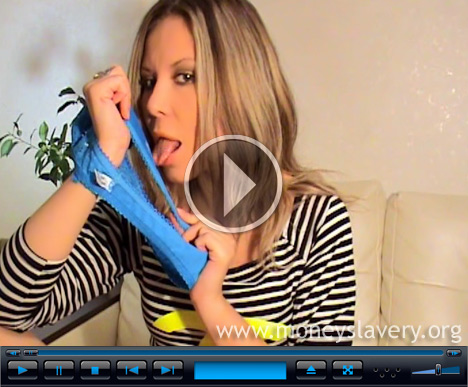 ---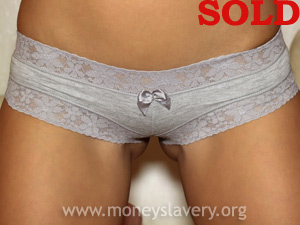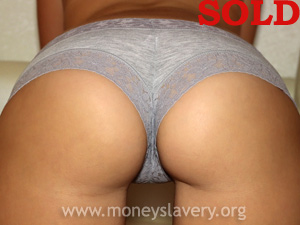 Item #0429 - $55
A simple pair of gray knickers to wear for my admirers. - E-mail me to order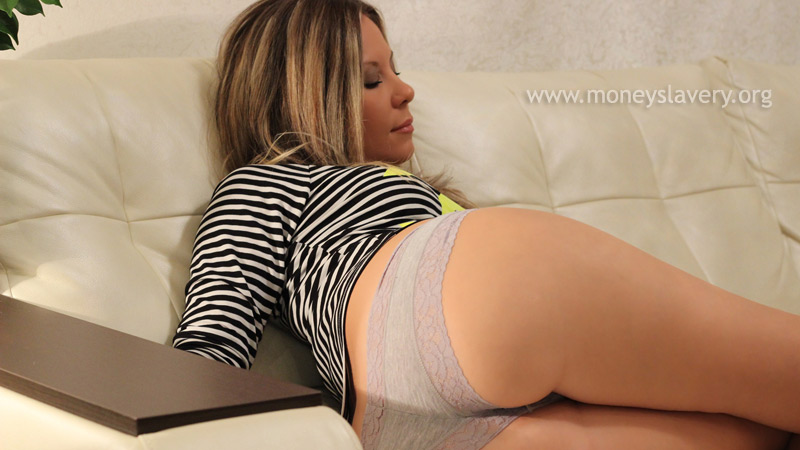 ---